The Marc Germain Show – Tuesday, Wednesdays, & Fridays. Check Website for Updated Schedule 7 – 8 PM Pacific / 10 PM – 11 PM Eastern
Marc interviews celebrities and news makers. Along with Dina Losito in New York, Jon DeWoll and other feature regulars.
Podcast RSS Feed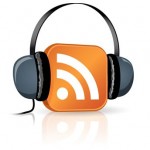 RSS Feed for The Marc Germain Show
TuneIn Channel
Contact The Marc Germain Show at:
Email: Marc@talkradioone.com
Call the show LIVE at 213-291-9410.
Or leave a message for the show by calling 213-291-9410 only when a show is not streaming live and stating the message you are leaving is for The Marc Germain Show.